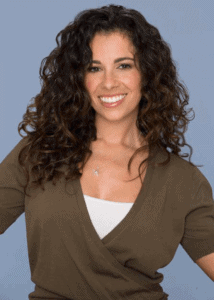 In a previous article I talked about the advantages of early orthodontic treatment. At early ages (4-8 years of age) we have the ability to influence the growth of the jaws in a positive manner; to treat without removal of permanent teeth the vast majority of time; to obtain beautiful facial profiles; and to develop incredible "smile lines." Does this mean that once adulthood is reached we as orthodontists cannot achieve excellent results? The answer is a resounding "NO!"
Over 60% of my practice is composed of adults ranging in age from 18 to 83. Why have they chosen to have their teeth straightened as adults? The most common reasons are:
Always wanted straight teeth but parents couldn't afford orthodontic treatment
Don't like their smile
Their teeth are crooked
Their teeth are wearing
Gum problems due to crowding
T.M.J. jaw joint problems causing headaches, neckaches, etc.
There are many other reasons of course, but these are the most common. There are many misconceptions concerning orthodontics for adults. The following are typical questions asked of me and my staff:
"Isn't it true that once you are an adult your teeth really don't move very well?"
The truth is adult teeth move as easily as a child's. After the teeth have been placed in the best possible position, they may need to be held in position for a longer period of time. This is the purpose of the retainer, which we ask our patients to wear nights only.
"Doesn't it take longer to move teeth when you are an adult?"
The answer is usually "No!" Adult treatment can take longer when compromise treatment is chosen. An example of compromise treatment would be attempting to treat a severe skeletal problem in which the upper and lower jaws do not match either from front to back or side to side. Because there is no growth of the jaws remaining, the orthodontist cannot move the jaws or restrain the
growth of the jaws. Sometimes a combination of orthodontics and incredibly reliable surgical procedures, which now are often done on an outpatient basis, are necessary.
"Is orthodontics painful for adults?"
There is no more discomfort for an adult than there is for a child. After some adjustments teeth are "tender" for two or three days and with some people eating chewy foods is more difficult. With the new titanium wires this tenderness has been decreased by a large degree.
"I have a job outside the home. Will I have to miss much work?"
The answer is "No!" Using the high-tech braces and wires, once brackets are placed most adults can be seen every six to twelve weeks and the wires continue to move teeth. 90% of our patients are finished in 6-8 total appointments!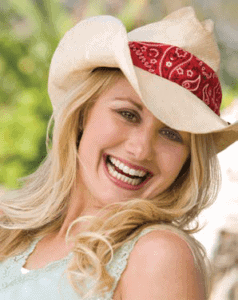 "Braces are really ugly. Do I have to look like a "metal mouth?"
This answer is a resounding "NO!" Braces which fit on the backs of the teeth have been available for years. Additionally, clear ceramic braces are available which allow for quality treatment and no additional treatment time. These braces do not stain as do plastic braces. Our office does not charge any additional fee for these ceramic braces, and the lingual braces are invisible.
"My teeth look okay. Can you really improve my smile?"
I find that many times even though teeth are straight, the smile is not as nice as it could be. Smiles are usually too narrow and don't complement the face and lips as well as they should. A typical smile before treatment can be seen here.
While it is a pleasing smile, I think you can see the wonderful improvement shown above; after the braces were removed. All in all, having braces as an adult can do wonders for smiles and self-esteem. From closing spaces between front teeth, to correcting overbites, to assisting your dentist in the placement of crowns and bridges, to enhancing your smile, there is not a better bargain available.